Landlord Tenant Evictions, Car Accidents, DWI-DUI Criminal, Immigration, and Family Law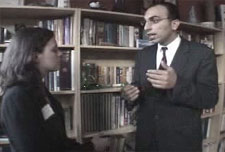 We guide our clients through the complicated legal process
The Nawash Law Firm serves clients in the Washington DC metro area, including Maryland and Virginia. We specialize in commercial landlord tenant law, contracts, car accidents, criminal, immigration, and Divorce Law.
If you own a restaurant or any business and lease from a landlord who is not treating you fairly or is trying to evict you in the Landlord Tenant Branch of the Superior Court of the District of Columbia then call the Nawash Law Office. We have stopped many evictions and may be able to stop your eviction and save the restaurant or business you have worked so hard to build.
Similarly, if you were injured in a car accident call us so we can get you the money you deserve. If you have been arrested for DWI-DUI or need a criminal lawyer, call us immediately.
If you want to apply for asylum or you are in deportation proceedings in Immigration Court or want a green card we can help you. Also contact us if you want to apply for an Eb(5) Immigrant Investor visa.
We have expertise in cases involving diplomatic or sovereign immunity.
We have served clients from Russia, Ukraine, Algeria, Morocco, Saudi Arabia, France, Spain, Kuwait, United Arab Emirates (UAE), Germany, Iraq, Greece, Bulgaria, Egypt, Armenia, Mexico, Qatar, Bahrain, Jordan, Palestine, Israel, Morocco, Tunisia, Libya, Ethiopia, Uzbekistan, Bosnia, Serbia, Croatia, Eritrea, Kazakhstan, Italy, Uzbekistan, Georgia, Poland, Syria, Lebanon, Yemen, Sudan, Korea, Oman, Vietnam, Cuba, Nicaragua, Honduras, China, Taiwan, India, Pakistan, Iran, Afghanistan, Nigeria, Tanzania, Mali, Malaysia, Bangladesh, Philippines, Ghana, Zimbabwe, Ivory Coast, South Africa, China, Taiwan and Indonesia. We have also served people who speak Arabic, French, Hebrew, Spanish, Urdu, Hindi, Farsi, Russian, Chinese, Korean, Vietnamese, Amharic, English and Swahili. We also have an Arabic speaking attorney for Washington, DC, Maryland, New Jersey and Virginia. Finally, we are familiar with Islamic-Muslim Law or Sharia.
Call 202-776-7191.
Join us on Facebook and have your general legal questions answered online. And be sure to "Like" the Nawash Law Firm on FaceBook.
In all states other than Maryland, Washington, DC and New Jersey, legal practice is limited to immigration Law.