Litigation, Business and Contract law, Car Accidents, DWI, Immigration, and Family Law Attorneys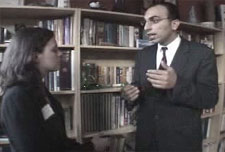 We guide our clients through the complicated legal process
The Nawash Law Firm serves clients in the Washington DC metro area, including Maryland and Virginia. (Virginia is limited to immigration law.) Founded by respected attorney Kamal Nawash, we specialize in Business and Contract law, Diplomatic and sovereign immunity, car accidents, criminal law, immigration law, Family Law and commercial landlord tenant law. Our mission is to stand with you when others stand against you. Simply, WE ARE ON YOUR SIDE.
The Nawash Law Firm will guarantee aggressive representation. So whether you open a new business, need to draft a contract, have been injured in a car accident, arrested for DWI, want a divorce, child support or want your wife, parent or child to immigrate to the United States, you can count on us. You can also count on us if you are being sued and want someone to defend you aggressively. Moreover, If Immigration and Customs Enforcement is trying to deport you or a family member, call us immediately.
We understand the stress that is caused by lawsuits and other legal problems. We are 100% committed to helping you through difficult times.
We have expertise in cases involving diplomatic immunity for ambassadors, embassy employees, and cases involving foreign embassies. We also handle cases involving sovereign immunity. We have represented embassy employees since 1999.
Also contact us if you want to apply for: L-1A International Managers, E-1 Treaty Traders, E-2 Treaty Investors, Eb(5) Immigrant Investors
We will fight those who do you wrong. When you need a lawyer, call us so we can start fighting for you.
We also have an Arabic speaking attorney for Washington, DC, Maryland, New Jersey and Virginia. Finally, we are familiar with Islamic-Muslim Law or Sharia.
We have served clients from Russia, Ukraine, Saudi Arabia, France, Spain, Kuwait, United Arab Emirates (UAE), Germany, Iraq, Greece, Bulgaria, Egypt, Armenia, Mexico, Qatar, Bahrain, Jordan, Palestine, Israel, Morocco, Tunisia, Libya, Ethiopia, Uzbekistan, Bosnia, Serbia, Croatia, Eritrea, Kazakhstan, Italy, Poland, Syria, Lebanon, Yemen, Sudan, Korea, Oman, Vietnam, Cuba, Nicaragua, Honduras, China, Taiwan, India, Pakistan, Iran, Afghanistan, Nigeria, Tanzania, Mali, Malaysia, Philippines, Ghana, Zimbabwe, Ivory Coast, South Africa and Indonesia. We have also served people who speak Arabic, French, Hebrew, Spanish, Urdu, Hindi, Farsi, Russian, Chinese, Korean, Vietnamese, Amharic, English and Swahili.
We look forward to serving you.
Very truly yours,
Kamal Nawash, Esq.
Join us on Facebook and have your general legal questions answered online. And be sure to "Like" the Nawash Law Firm on FaceBook.
In all states other than Maryland, Washington, DC and New Jersey, legal practice is limited to immigration Law.